Version 5 Manual
Live Share
Live Share links allow permitted users to share weblinks to live-updating PingPlotter results. Each Live Share link can be individually managed, giving you full control over who may view specific traces or summaries.
Important
Currently, Live Share links can only be accessed from devices on the same local network as the device running PingPlotter.
Enabling Live Share
Live Share uses PingPlotter's web interface to set up and manage links. Enabling Live Share requires:
PingPlotter version 5.17 or higher
PingPlotter's web server enabled
Web server login set to required in PingPlotter's web server settings
Once these requirements are met, a Live Share link button will appear on the right side of the current summary name within the web interface.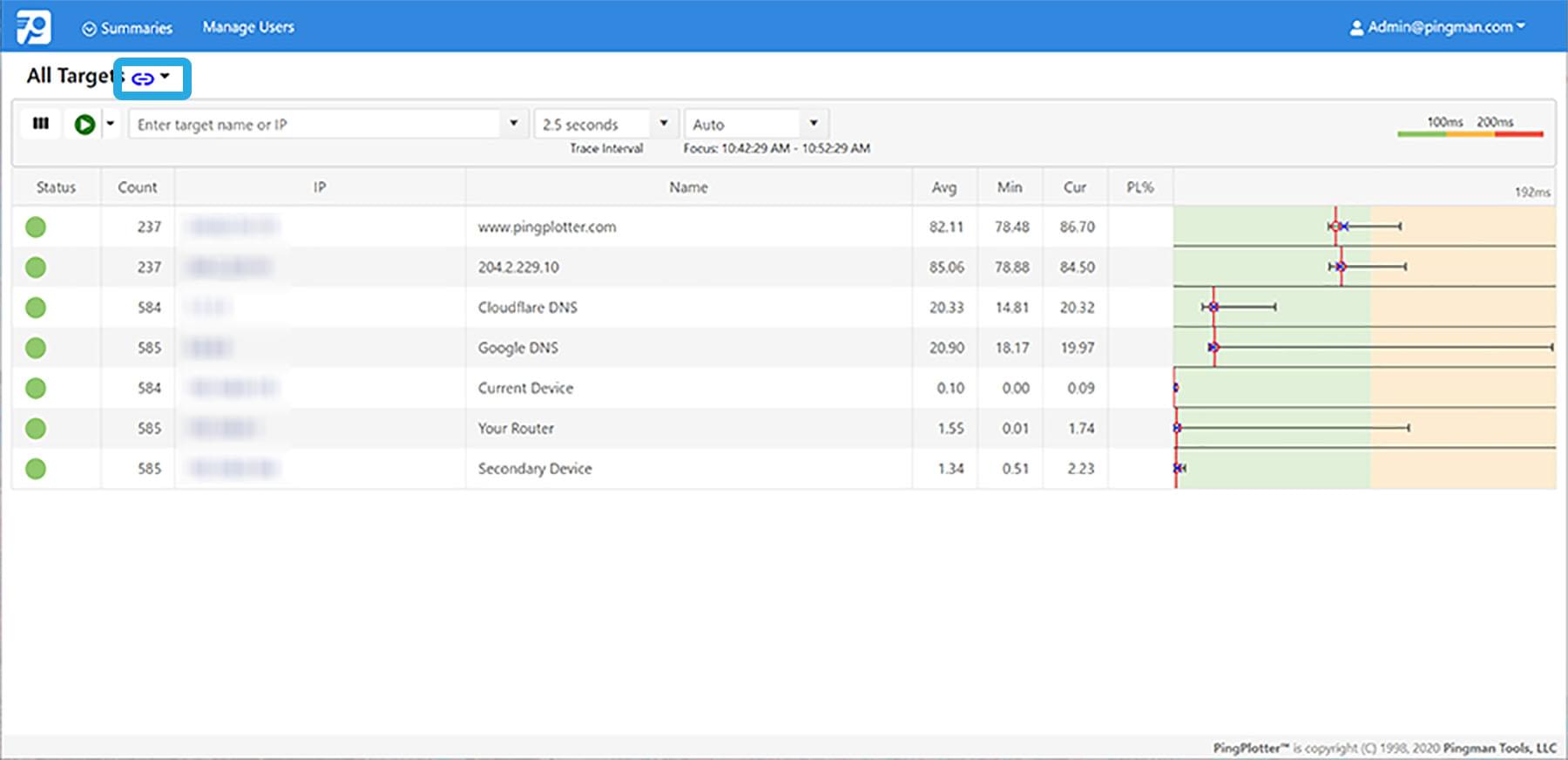 You will now have the option to create a Live Share link for the current summary or manage your existing Live Share links.
Creating a Live Share link
To create a Live Share link for the currently-viewed summary (All Targets by default), click the Live Share icon and select Create new LiveShare view link. A dialog box will appear with settings options for your link. Currently, you can enter a reference name for your link, set an optional expiration date for the link, and add any notes you feel will be helpful for Live Share link management.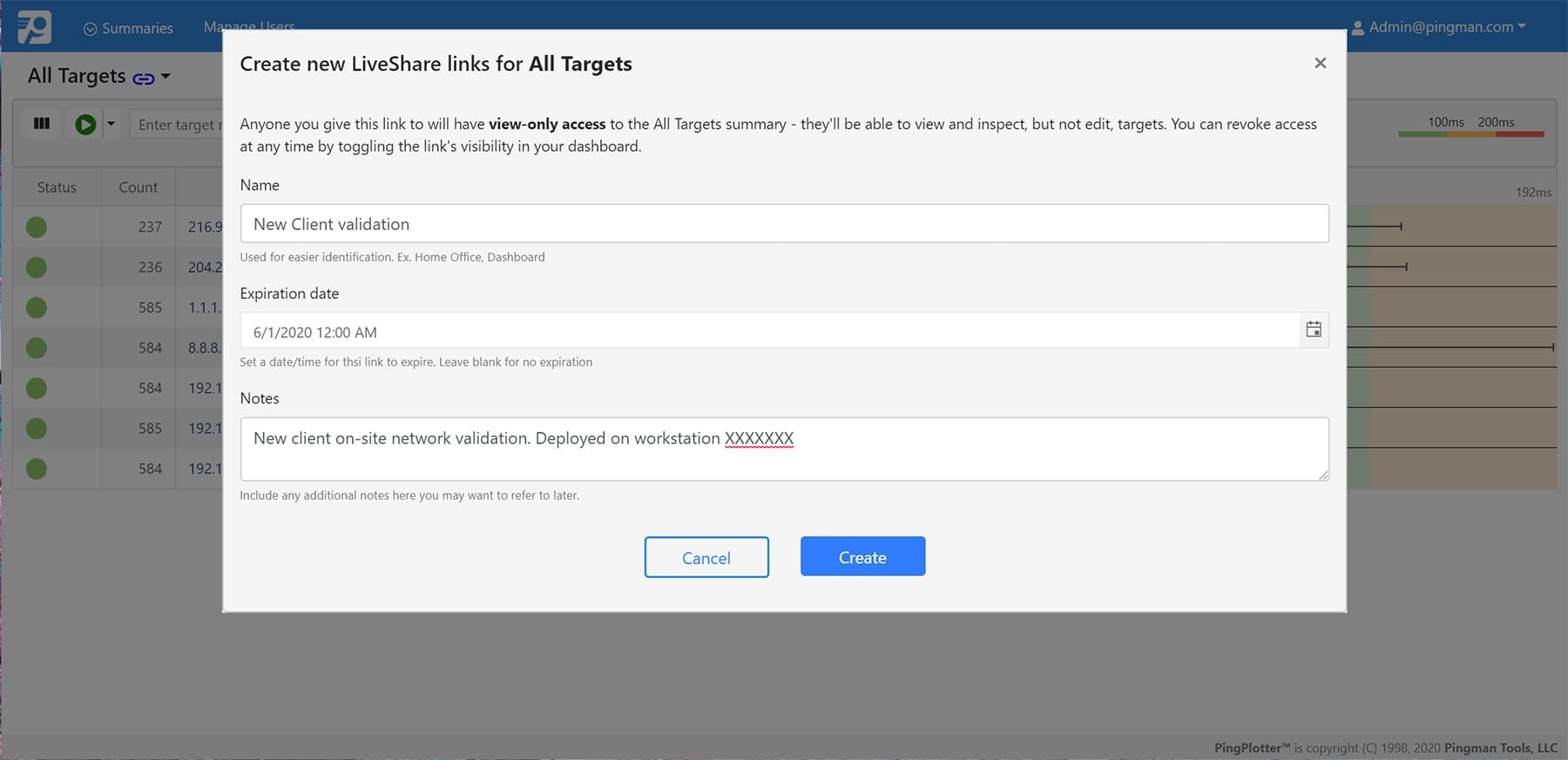 Once you've finished modifying your link settings, select Create, and PingPlotter will generate a Live Share link URL.
When a user navigates to the Live Share link address, they will be able to view live results for the specific summary. They will also be unable to make any edits to the summary, nor view any other traces outside of those linked.
Managing Live Share links
To manage Live Share links for the currently-viewed summary (All Targets by default), click the Live Share icon and select Manage existing links. From this screen, you will be able to create, sort, modify, copy, and delete Live Share links.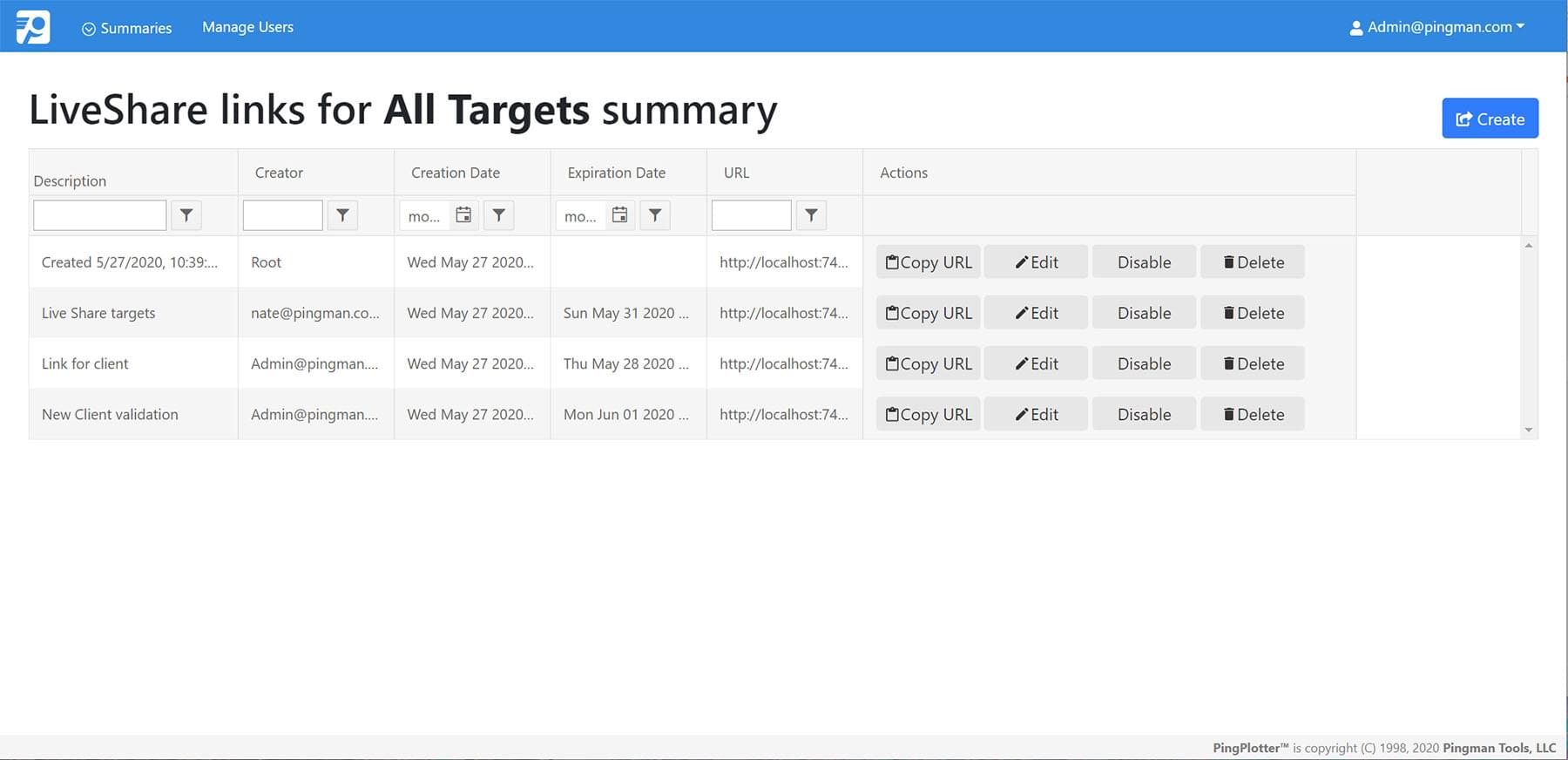 The Live Share link management view is only available to the web interface admin and users with Summary Management privileges. User privileges can be modified from the Manage Users screen.
**The feature in this topic is exclusive to PingPlotter Pro. See our product comparison page for more details**
---