PingPlotter Getting Started Guide
PingPlotter Sidekick Getting Started Guide
"I just purchased PingPlotter Sidekick, what do I do now?"
Upon purchasing PingPlotter Sidekick, you will receive 2 emails: One containing the receipt for your order and the other with a brief explanation for getting started.
From here you will want to open https://PingPlotter.Cloud/Sidekick from inside your browser (we recommend Google Chrome). You will be greeted by the following window prompting you to log in: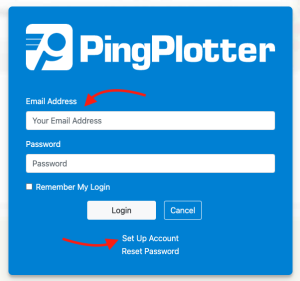 Enter your email address used during checkout for Sidekick and select "Set Up Account" to have first-time login information sent to your email. After logging in you can change your password or continue to use the automatically-generated password.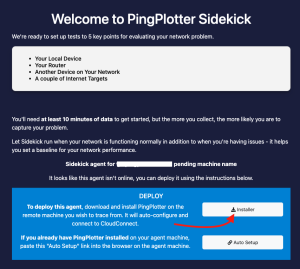 Upon first logging into Sidekick, you will land on the "Welcome" page for Sidekick, even if you already have PingPlotter installed on your machine we recommend using the installer to make sure you have the latest version of PingPlotter running as an agent. By clicking the "Installer" button a window for downloading your pre-configured Sidekick agent will open.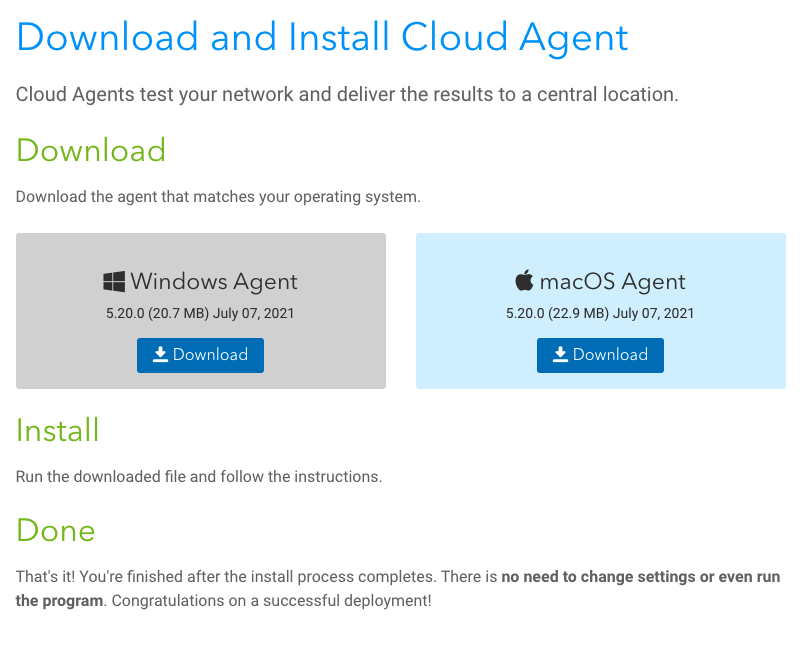 Select the agent download that corresponds with the operating system installed on the machine you will be using for Sidekick.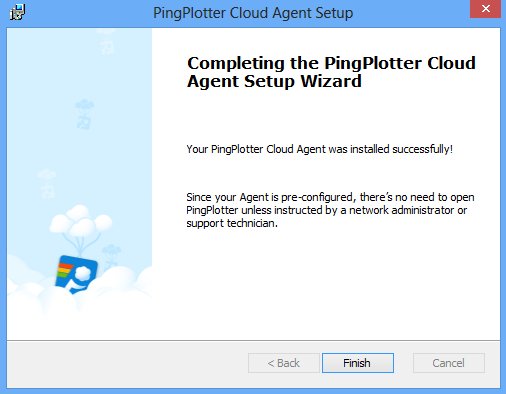 Upon completing the Agent Installer you will receive confirmation that the PingPlotter instance is configured to be used with Cloud. Go back to https://PingPlotter.Cloud/Sidekick in your browser and Sidekick should already be running traces to its pre-configured targets!

If you run into any issues during this process don't hesitate to reach out to us via email at Support@Pingman.com, we are more than happy to help however we can!